On the Hunt for Special Easter Weekend Activities? Here Are 14 You'll Find Interesting
Friday, 30 March to Monday, 2 April 2018 marks the Easter long weekend this year. Here are some activities to enjoy around Cape Town during this traditional observance.
COOK IN THE KAROO
Book a cooking class at African Relish in Prince Albert. The recreational cooking school is hosting chef Karen Dudley, owner of The Kitchen (where Michelle Obama took her family for lunch in 2011). Cauli steak, Turkish butter, tapenade, roast lamb, green harissa white beans with spice-crusted carrots and Persian rose rice are just a few items on the weekend menu. For some traditional Easter fun, there's egg painting and an Easter egg hunt on Saturday and Sunday, respectively.
When: Friday, 30 March to Sunday, 1 April 2018
Tip: Stay over. Ask African Relish to recommend some gorgeous cottages not far from the kitchen.
Cost: R3950/p, includes all meals, recipes and an apron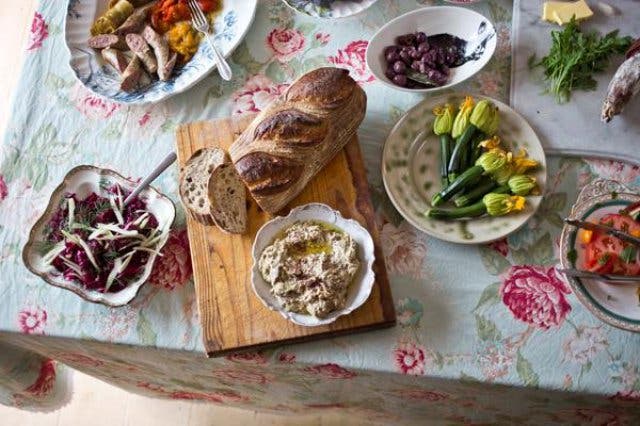 34 Church St, Prince Albert |+27 23 541 1381 |  lisa@africanrelish.com or africanrelish.com/scheduled-course/karen-dudley-in-our-kitchen/
Photo credit: Russel Wasserfall
SEE THE SUNSET ON A FARM
Have yourself a peaceful Easter by hiking up and around the Delvera Farm vineyards as the sun sets. Marked as a 9.75km circular route, this one's for the whole family. Start arriving at Dirtopia Trail Centre at Delvera Farm from 4:30 pm. There will be free Easter eggs for all hikers, and remember to wear walking shoes and bring along a jacket and torch for when the sun sets.
When: Saturday, 31 March 2018
Cost: Hike is R100/p for adults and R50/p for children under 10. Price includes a shuttle service at the end of the hike and a map. The Delvera Cafe will be open until 9:30 pm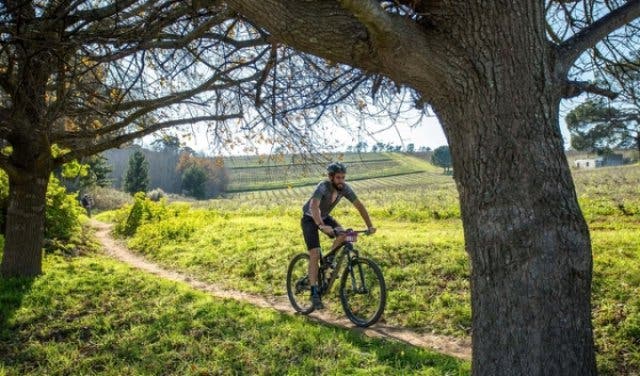 Dirtopia Trail Centre at Delvera Farm, R44, Stellenbosch | +27 (0)21 884 4752  | info@dirtopia.co.za
A DOG WALK FOR A GREAT DANE'S BIRTHDAY
Just Nuisance Day is an annual family event to celebrate the life of the first dog to be enlisted in the Royal Navy at Simon's Town, the famous Just Nuisance, who would have been 81 years old on 1 April. The 2km fun walk through the streets of Simon's Town is suitable for all members of the family. The event sponsor, dog food company JOCK, will also be donating R20 000 to TEARS, a non-profit dog rescue organisation.
When: Sunday, 1 April
Cost: Free, 10am to 5pm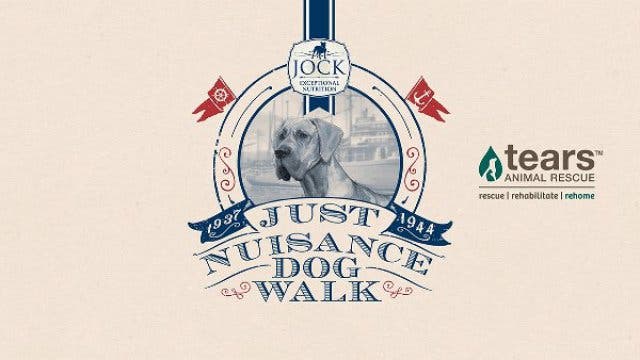 Jubilee Square, Simon's Town | +27 021 7854482 | tears@tears.org.za
ENJOY A COMEDY SHOW IN RETREAT
For three years Dennis Stander battled a crystal meth addiction. Today the comedian takes the mickey out of his past misery by standing up in front of an audience and sharing this harrowing journey in a funny way in his stand-up comedy show, One Man Stand.
When: Wednesday, 28 and Thursday, 29 March 2018, 7:30 pm
Cost: R70/p


Rlabs Cafe, Retreat, Cape Town | mrdennisstander@gmail.com | +27 (0)76 155 9057
BUNNIES GALORE AT BUGZ
Bugz Playpark is the place to take the kids on Family Day when this fun space hosts their popular Easter Egg hunt, as well as a host of other Easter-themed activities. Events planned for the day include hoppity hula-hooping and pin the tail on the bunny. What's more, a magician, juggler and roller skater will also be there to thrill and delight the little ones.
When: Monday, 2 April, the hunt starts at 11:30 am
Tip: This event is very popular. Make sure you arrive early enough to make it through the queues. Rides are 2-6 tokens.
Cost: Adults: R50/p, grandparents: R35/p, children: R60/p, children under two enter for free. VIP wristbands: R120/p, includes entrance and unlimited rides, excludes facepaint and access to the petting zoo farm, tokens: R10 each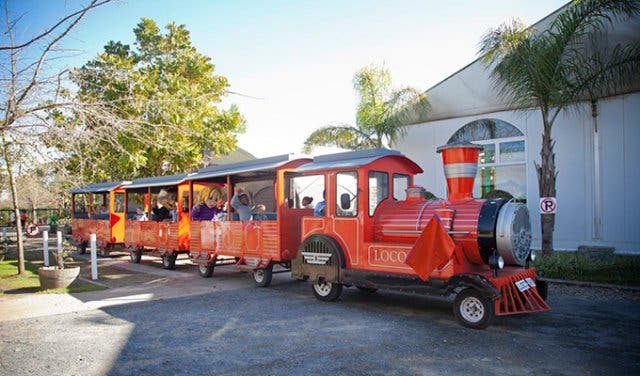 56 Tarentaal Road, Joostenbergvlakte | +27(0)21 988 9936 | party@bugzplaypark.co.za
A BOUNTIFUL BRUNCH
Radisson Blu Hotel at the V&A Waterfront is serving all your Easter favourites, so you'll want to linger longer for their Good Friday Oysters and Bubbly event. It's all about the bubbly and oysters for the prelude to Easter, so say bottoms up to a deal on 6 or 12 fresh oysters, or served three ways, paired with a graceful selection between sparkling wines of your choice. The Easter Sunday lunch buffet at Tobago's Restaurant will feature starters of specialities such as pickled fish and salmon trout; mains in the form of favourites like Cape Malay chicken and prawn curry. There'll also a carvery with pork loin and roast lamb. Enjoy an eggnog brûlée and even a gin and tonic cheesecake.
When: Sunday, 1 April from 12:30 pm
Tip: The Easter bunny will be paying the children a surprise visit.
Cost: R425/p, children under 12 eat for half price and those under 5 eat for free


Beach Road | V&A Waterfront | +27 (0)21 441 3000 | capetown.foodandbeverage@radissonblu.com
SAY HELLO TO THE CROCODILES 
Go see the cute little lizard-sized crocodiles born around this time at Le Bonheur Crocodile Farm in Paarl. Then celebrate by taking part in the Easter egg hunt over the holiday weekend. Then take the opportunity to enjoy the rest of the reptile encounters – the guided croc pond tour, snake exhibition, snake show, and croc cage dives. Or you can relax on the banks of the dam where catch-and-release bass fishing is available.
When: Easter Egg Hunts, Friday 30 March to Monday, 2 April
Tip: You have to book and pay for some of the reptile encounters. Call beforehand.
Cost: Easter egg hunt, R38 per child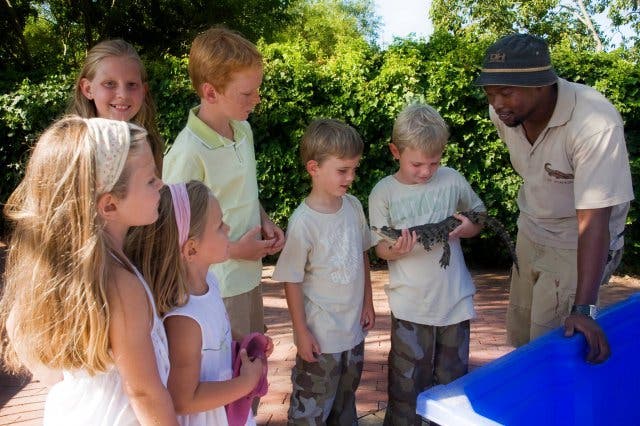 Babylonstoren Rd, Paarl | +27 (0)21 863 1142 | info@lebonheurcrocfarm.co.za | www.lebonheurcrocfarm.co.za
FARM FUN ON FAMILY DAY
Vredenheim, the animal farm in Stellenbosch, has activities that are fun for the whole family on any given day, but they have something extra special planned for Easter.  There'll be an Easter egg hunt inside the Animal Farm for kids and they can later trade in their eggs for marshmallow eggs! Adults, on the other hand, can hunt in the Big Cats Park and stand a chance of winning 12 bottles of wine and six gin and tonics.
When: Monday, 2 April
Cost: R40 for kids and R20 for adults in the Animal Farm. R45 for kids and R70 for adults in Big Cats Park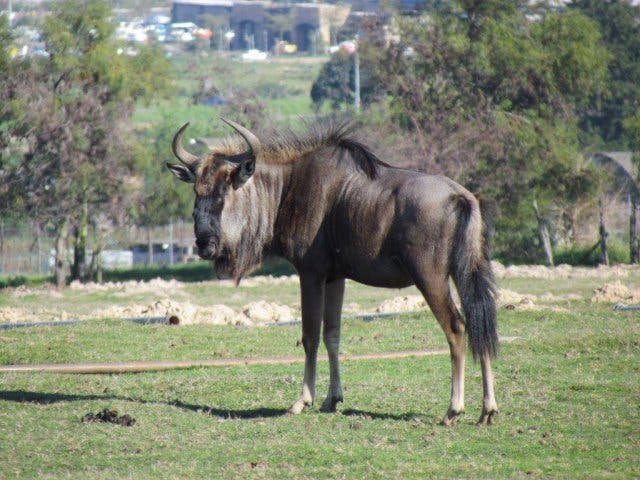 Vredenheim Farm, Baden Powell Drive | +27 (0)83 391 5510 | carli@vredenheimanimalfarm.co.za
PICK A SPA PAMPER SESSION
Ditch the egg hunts and opt for a day of spa spoils at the Arabella Hotel and Spa in Kleinmond instead. They have two rejuvenation packages: the Eggceptional Package includes a back detox mask, a foot and leg massage, a facial, a back massage, and an express manicure or pedicure. The Men's Retreat package is a back, neck and shoulder massage, a facial, as well as an express manicure or express pedicure.
When: Valid every day until Monday, 30 April 2018
Cost: Eggceptional Package R1200/p. Men's Retreat Package R900/p

Arabella Country Estate | R44 Kleinmond | +27 (0)28 284 0036 | arabellaspa@africanpridehotels.com | www.arabellacountryestate.co.za/arabella-hotel-spa
REVEL IN ROCK AT SGT. PEPPER
Raised on pizza and rock and roll, this Long Street mainstay is hosting two nights of live music to jam to this Easter weekend. On the first night, Friday, 30 March, two bands will be performing, followed by a completely new line-up the next night. Plus they will be screening all the weekend sport.
When: Friday, 30 March and Saturday, 31 March, 8 pm to 2 am
Cost: R30/p, which includes a free Easter egg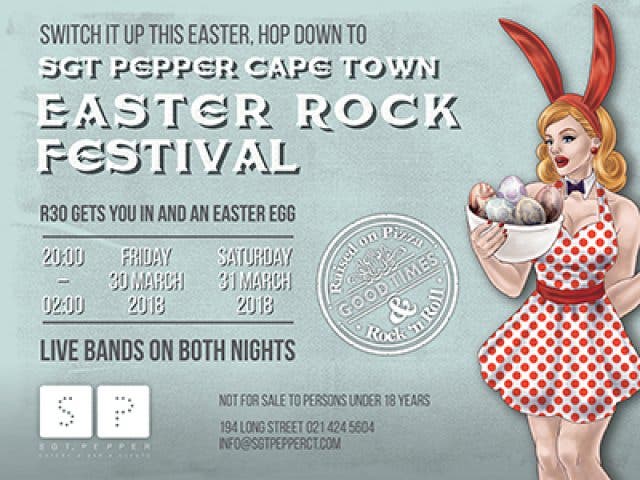 194 Long Street | +27 (0)21 424 5604 | Info@sgtpepper.com
LAUGH YOUR SOCKS OFF AT THE CAPE TOWN COMEDY CLUB
Cape Town's favourite comedy venue doesn't need an introduction, but what you do need to know is that they're celebrating Easter 2018 from Wednesday, 28 March until Sunday, 1 April with new shows every evening as well as daily happy hour specials from 6 pm to 7 pm. Grab a tequila during this time for just R15 a shot and prepare to be in stitches from the moment the comedians step onto the stage.
When: Wednesday, 28 March to Sunday, 1 April
Cost: Wednesday, 28 March R95/p, Thursday, 29 March to Sunday, 1 April R120/p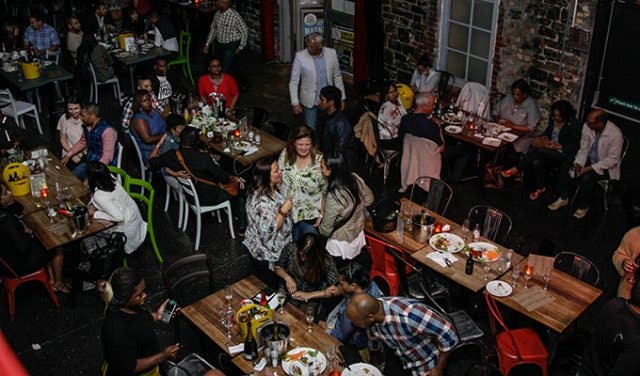 The Pumphouse, 6 Dock Road, V&A Waterfront | +27 (0)21 418 8880 | info@capetowncomedy.com
FOUR FUN ACTIVITIES FOR THE WEEKEND
A Touch of Madness, the Observatory capital of fun and frivolity, is hosting four activities on the Saturday and Sunday of Easter weekend. Browse through records at their monthly Vinyl Fair on Saturday between 10 am and 1 pm. Thereafter spend a chilled afternoon enjoying the live DJ set and specials on drinks. The main event, the Unofficial Pink Party Easter Edition, is a celebration of the LGBTQI community and starts from 9 pm and carries on until late. At Sunday's event, you get a free beer with any burgers on special. And there's a two-for-one tequila special from 12 pm to 5 pm.
When: Saturday, 31 March and Sunday, 1 April
Cost: R40 cash at the door for The Unofficial Pink Party Easter Edition on Saturday, 31 March

12 Nuttall Rd, Observatory | +27 (0)21 447 4650 | atouchofmadness.events@gmail.com
WATCH A FANTASY ANIMATION MOVIE
Galileo Open Air Cinema's Easter Sunday movie (Rise of The Guardians) is showing at the magnificent Kelvin Grove Club in Newlands. There will also be jumping castles, face painting, balloon artists, interactive games and, naturally, an Easter egg hunt. You can pack a picnic basket or buy food and drink at vendors on site.
When: Sunday, 1 April. Doors open 4 pm and the movie starts at 7.45pm
Cost: R150 p/p (includes blanket, backrest, sweet treat, egg hunt and play area access). Kids 10 years and under enter for free for this event http://thegalileo.co.za/buy-tickets/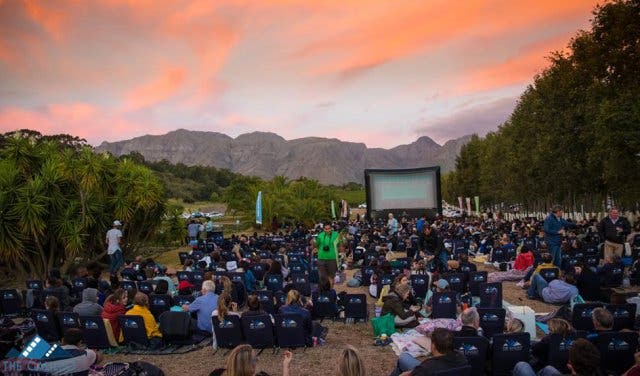 144 Campground Rd, Newlands | +27 (0)71 471 8728| hello@thegalileo.co.za
GET INSPIRED BY A FAMOUS SPEAKER
The city's faithful can spend their long weekend listening to the inspiring Dr David Molapo, dubbed South Africa's TD Jakes. The renowned motivational speaker, academic, author and pastor will be the keynote speaker at the Langa Baptist Church Passover Convention. He will be giving guidance through sermons and practical life advice.
When: Thursday, 29 March 2018 to Sunday, 1 April 2018, 9 am to 1 pm daily
Cost: Free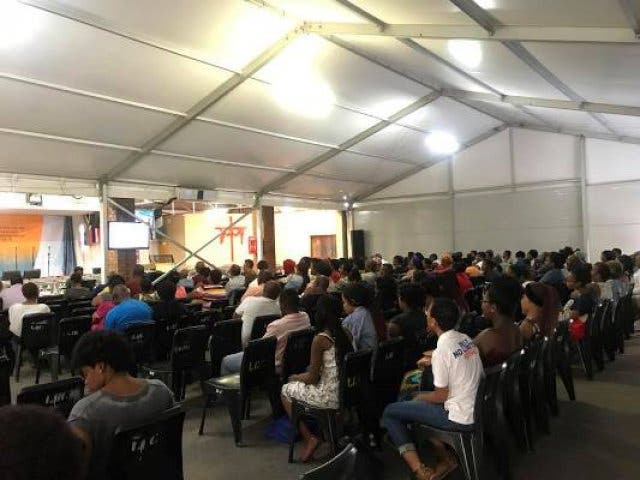 Langa Baptist Church, Sandile Avenue, Langa | +27 (0)21 694 2177 or admin@langabaptist.org
 —
Also, have a look at our overview of annual April events to find out about more hot happenings taking place during the month. As well as our recipes for Easter pickled fish and Easter hot cross buns.
—
Use our events section for an up-to-date overview of happenings in Cape Town. Also, don't forget to subscribe to our newsletter and if you have a smartphone, add m.capetownmagazine.com to your home screen for quick access on the go!
Follow us on Twitter, like us on Facebook, join our Google+ circle, connect with us on LinkedIn, check out our photos on Instagram and follow our Pinterest boards for updates on what's happening in and around the Mother City!
 Source: https://www.capetownmagazine.com/easter